The interviews of the applicants for the first bath were conducted in Manila in July. 6 applicants came to the interview and orientation session. All participated in the orientation followed by the individual interview. 5 candidates have been selected as the members of the first batch for the Program.
These 5 candidates are currently learning the Japanese language (Nihongo) at a Japanese language school in Manila, in preparation for their enrollment in a Japanese Language School in Okinawa Japan that will starts in October this year.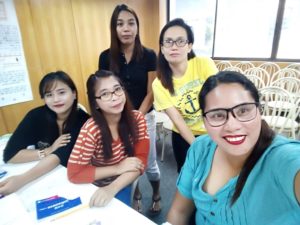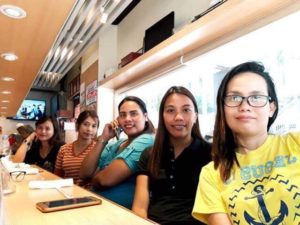 The application process for the second batch starts on August 6 and interviews are scheduled to take place in mid-October this year(2018). Those candidates who successfully pass the selection process are expected to start their study in Japan in April next year (2019).
Applicants should fill the application form and enter "Apply".
If you have any questions, please do not hesitate to contact us.
We recomment you read our Q & A page, before making an iquiry.
This special opportunity is offered to you. Let's learn Nihongo (the Japanese language) and Caregiving in Okinawa, an attractive subtropical resort in Japan! We are pleased to support your life here. WELCOME to OKINAWA!!